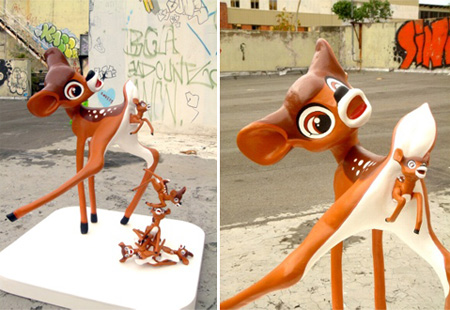 I have been looking for months on who was responsible for the notorious Bambie statue that has been floating around.
I found the artist. His name is Ben Frost, and the statue is based on his work " Self Regenerating Bambi ".
http://benfrost.multiply.com/photos/album/6/Self-Regenerating_Bambi
The statue it's self was made by Ben's girlfriend ( at the time ), with Ben doing the paint work.
The pictures were taken on the roof of his apartment building, in Sydney, Australia